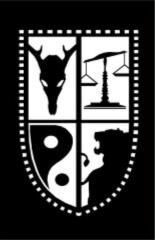 Fortress Publishing is a small press publisher of books, comics and magazines. They produce the magazines Trail of Indiscretion and Cemetery Moon.
According to the site:
Whether you choose to browse through our catalog of comics, magazines, or books; check the calendar for a list of upcoming appearances; check out our upcoming projects; or just want to drop us a line, feel free to stay awhile...there's no need to wipe your feet before entering!
Our goal is to publish high quality printed materials at a reasonable price on a consistent time schedule. At the same time, through our series of quarterly magazines, we hope to offer a respectable outlet for developing writers and artists to have an opportunity to see their work in print. We also do work by commission.
If you've purchased some of our materials, please let us know your thoughts. If not, consider this your invitation! Enjoy!
External Links
[
]